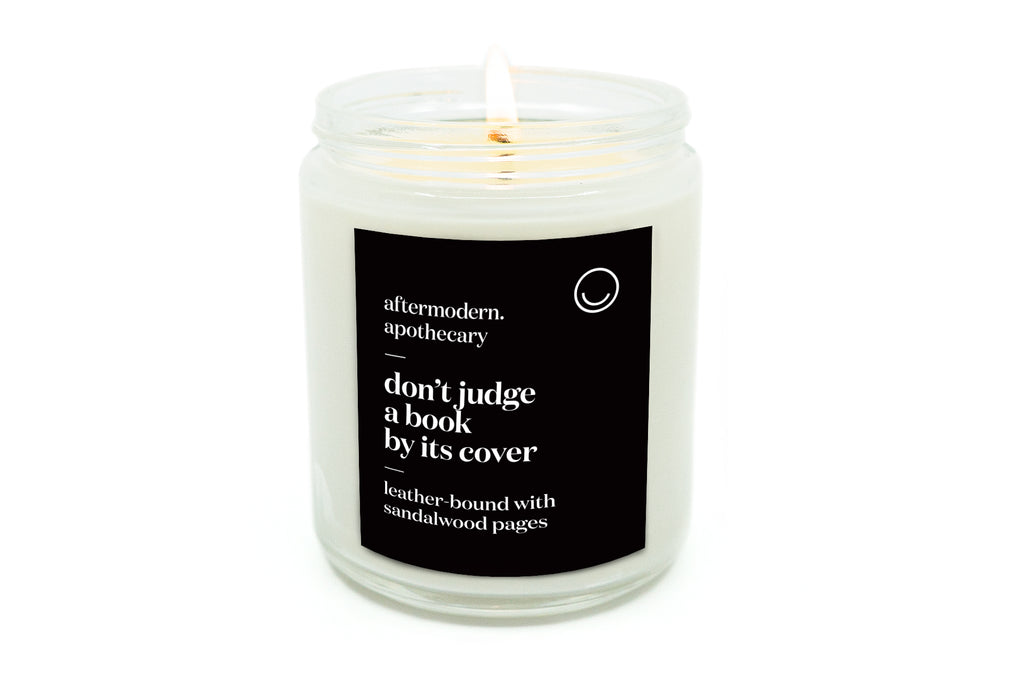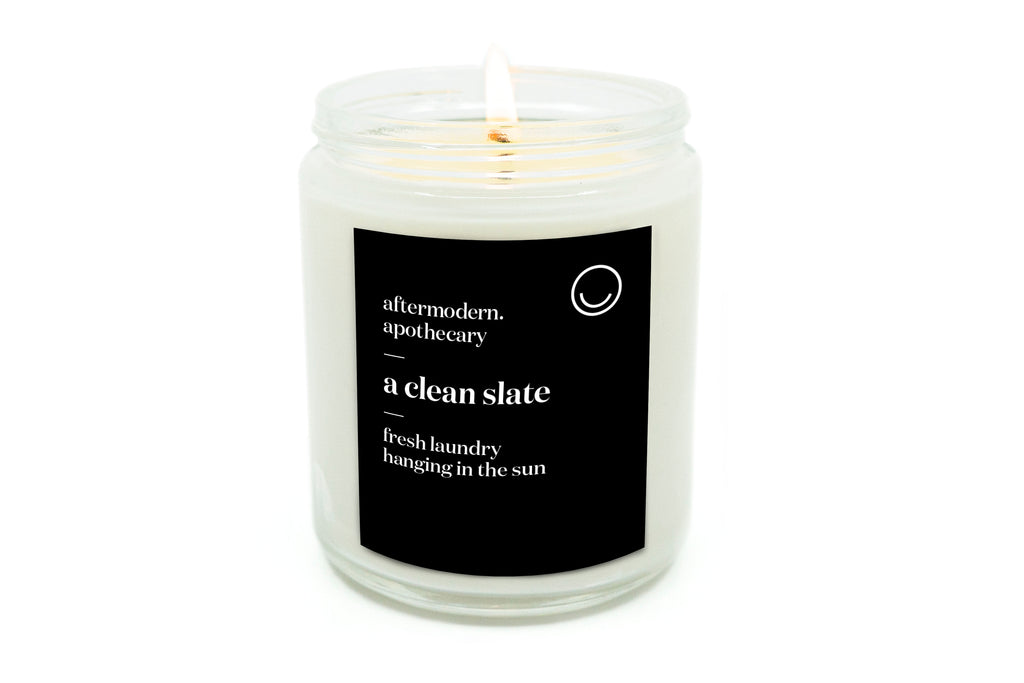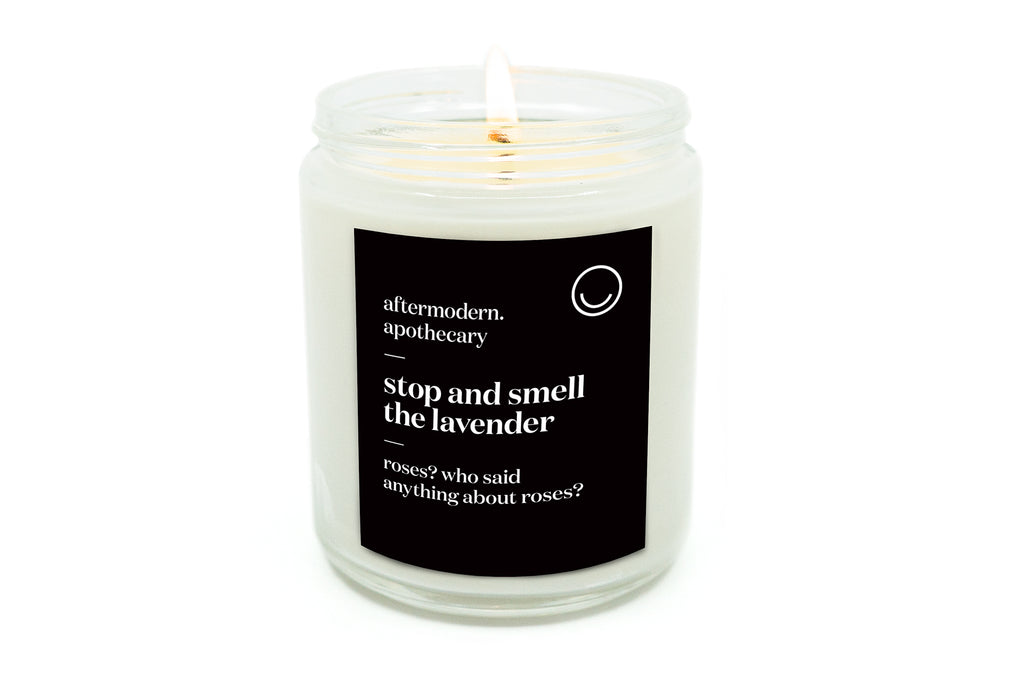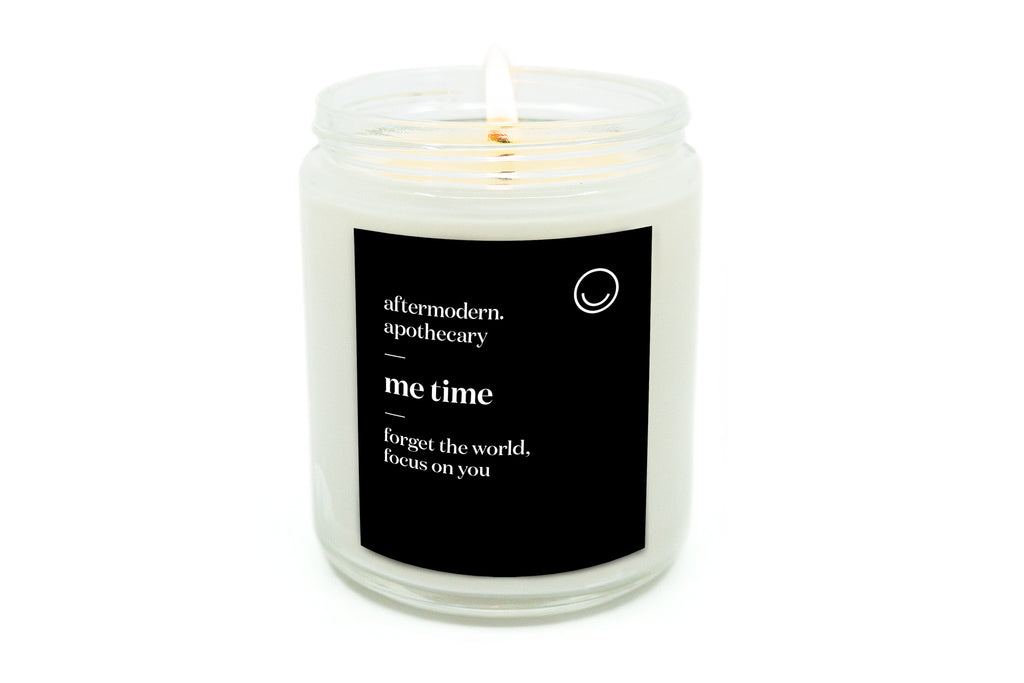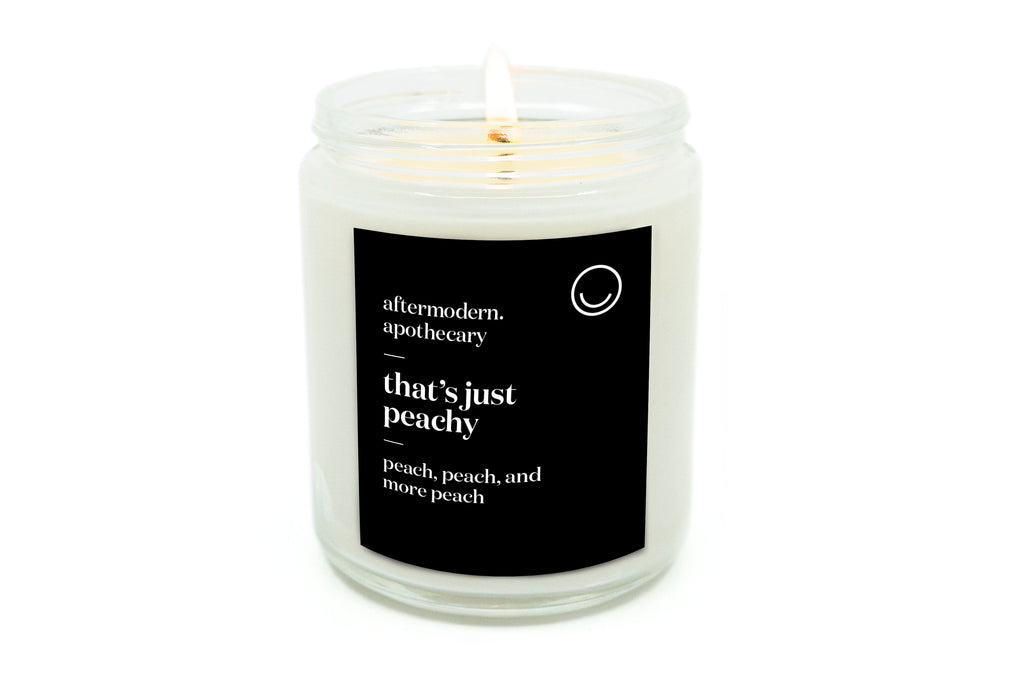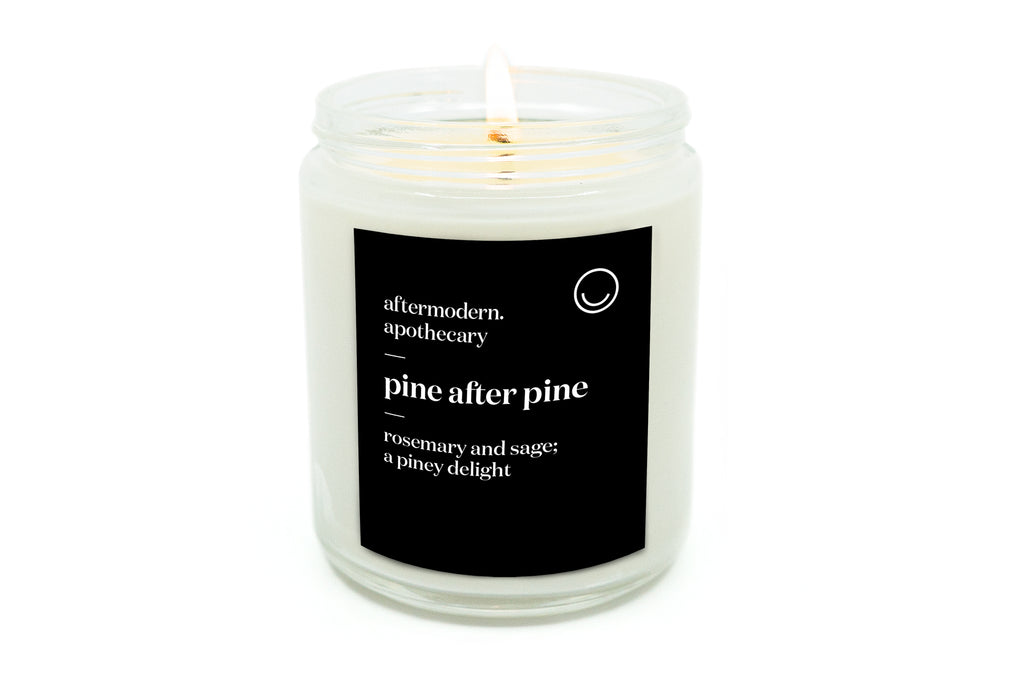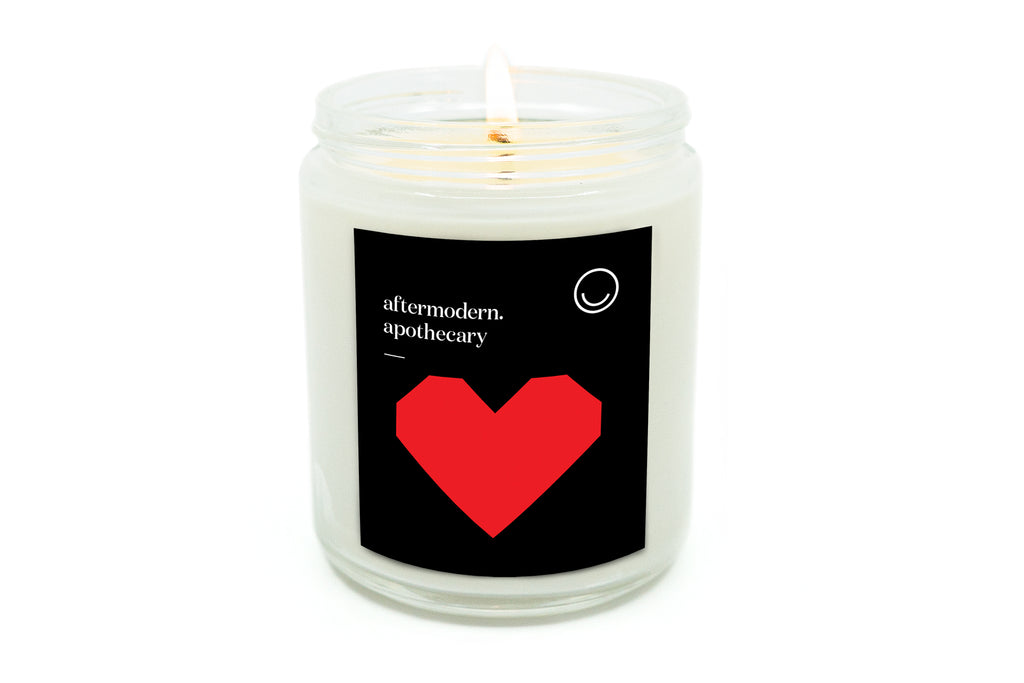 Candle — Small Batch, Vegan, Soy-wax
Candle — Small Batch, Vegan, Soy-wax
Collection Overview—
Simple. Natural. Perfect. Whether intense or standard strengths, each of the scents which appear in the aftermodern.apothecary collection call upon our most nostalgic experiences. A careful examination of the relationships between our sense of smell and our deepest emotions.
Purchase on amazon.ca
Specifications—
Capacity: 8 oz.
Burn time: 44-50 hours
Material: Natural Soy Wax & Essential Oils

Scents—
a clean slate — This distinctive fragrance whisks you outdoors to bask in the sunlight, with a line of fresh laundry hanging on the line, blowing in the wind.
a mother's love — Simply put, this candle will envelop you in the nostalgia, comfort, and safety of baby powder; no harsh scents, notes, or aftertastes, just a simple approach to comfort. Great for Mother's Day!!!
a New York minute — This distinctive and timeless fragrance whisks you away to an apple orchard in upstate New York in the fall.

don't judge a book by its cover — This distinctive fragrance recalls the atmosphere of a historic library of yesteryear, beginning with a teakwood top note that gives way to a heart of cedar and leather. Earthy sandalwood, dark musk, and patchouli wrap up this woody scent. The aroma filling the space evokes an urge to grab a leather-bound novel from the shelves and flip through the pages.

get your head in the clouds — This distinctive fragrance is refreshing and soothing—notes of white sage with a lavender lining whish your feet from the ground and into the clouds.
good to the last drop — The smell and taste of that first cup of coffee trigger chemical reactions in your brain to make you reactive and alert; soak it in.
love struck — The intoxicating smell of orchids soothes the soul with a sea salt note or balance the floral aroma, like a walk through a seaside orchid garden in Japan. Love is in the air!
manners maketh man — There is something about this aroma that smells like a nice suit, oxfords, ascots, and a fine hem. Manly? Says who? Great for Father's Day!!!
me time — Need some time to yourself, but don't have time? Let the peppermint and eucalyptus overtones settle your mind, help you relax, and give you the "me time" you need.
pine after pine — An unexpected aroma from rosemary and sage notes, but nonetheless, an immersive mountain forest experience, like camping without leaving home.
sans — Smells like nothing. Light this candle for ambience or just for light.
stop and smell the lavender — This distinctive and timeless lavender fragrance soothes the spirit, calms the mind, and envelopes you in a subtle and comforting floral blanket.
stop at nothing — Refreshing and invigorating, this scent fills you with empowerment through the essence of oakmoss and amber. Once you light it, you will stop at nothing.
that's just peachy — Envelope yourself in the natural and earthly aroma of peaches—a deep dive into the sweetness, flora, and saturation of deep peach scents. Your mouth might just water from the smell.
bugger off — Mosquitos don't stand a chance. Buzz. Buzz. Bite! No More!! Our citronella candles are formulated with twice the amount of essential oils as most candles on the market. Say goodbye to those pesky little vampires!